Sar-Khan is a small village. It belongs to Magodhir Sultanate . The banner of Lord Kher Lim flies around the village, although the village elder is Maximus Dorticus - a human 51-year-old man.
Name: Sar-Khan
General citizen alignment: Lawful Neutral
Type: Village
Guards: 8
Security Level: Low
Qualities: Academic (a school of a great renown -- Lore +1, increase spellcasting by 1 level ), Prosperous (The settlement is a popular hub for trade. Merchants are wealthy and the citizens live well. -- Economy +1; increase base value by 30%; increase purchase limit by 50%).
Danger: 0
Disadvantages: N/A
Government: Autocracy
Population: 132
Humans: 59
Elves: 62
Fetchlings: 11
Notable People
Edit
Dominating Factions
Edit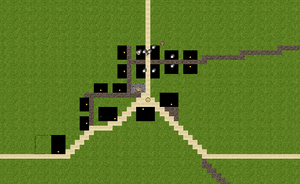 Notable Locations
Edit
Dungeons(3 levels deep) - infested by Amoeba Swarms .
Village School - small
House Ruins - burned a few days ago
Weaponsmith's Shop - Open only on the morning and afternoon. Sometimes(25% chance per day) works until the 9 o'clock in the evening.
The Red Ale Inn - Open only on the evening
Inn's Map
Edit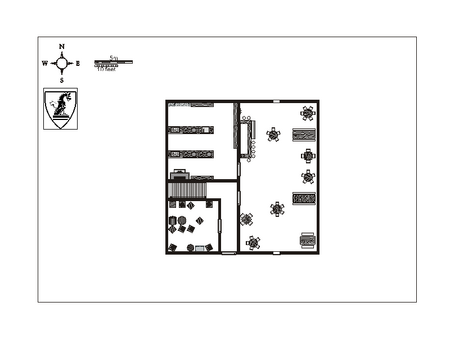 Modifiers
Edit
Corruption: 0
Crime: 0
Economy: +2
Law: +1
Lore: +1
Society: +1